As I wrote already, I am catching up on the Mass Effect universe.
I've started ME2 not long after I had finished ME1. I imported my original character (would have loved to fix the nose, but it's not so bad that I have to) and continued there.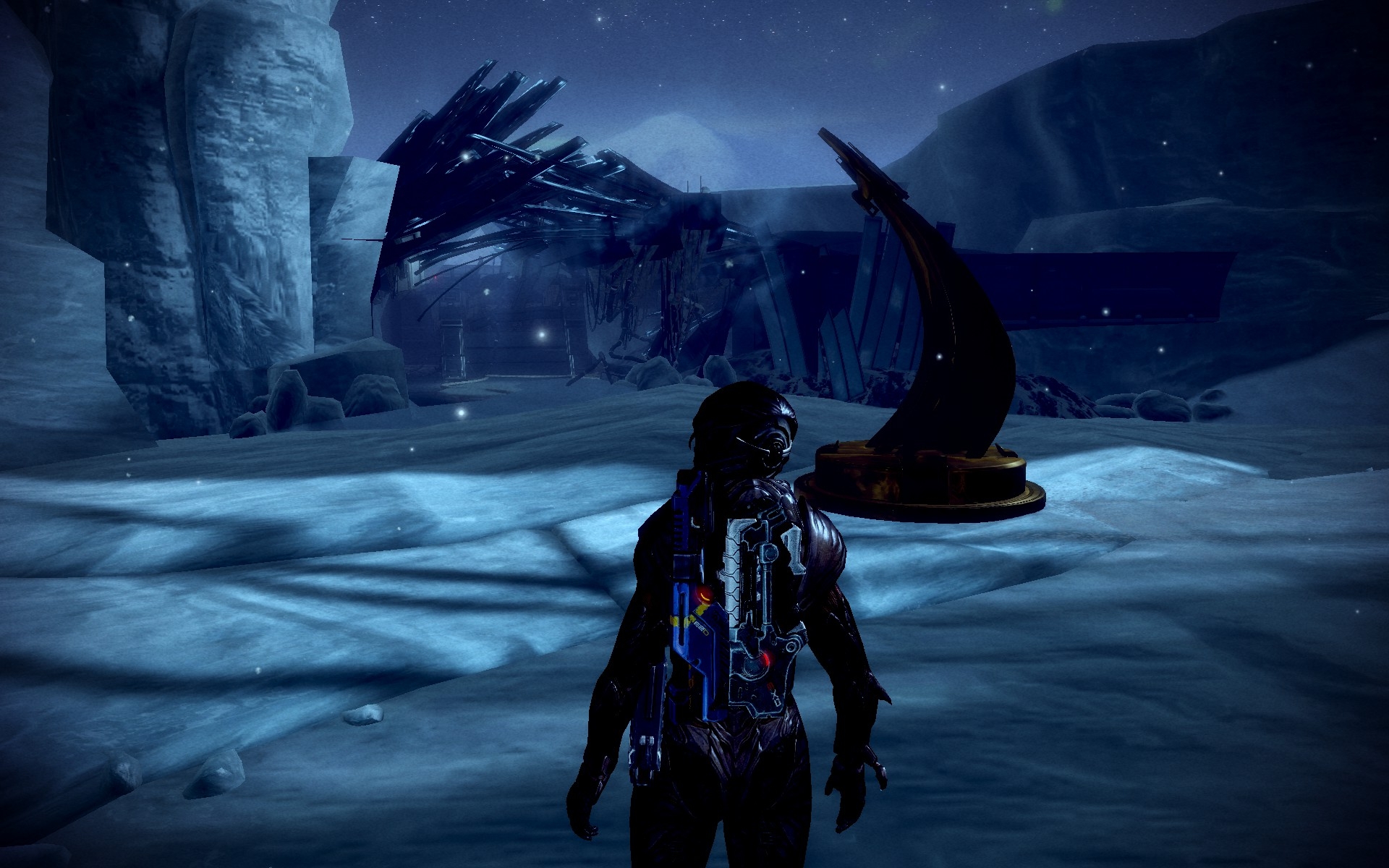 The Steam version of ME2 works a lot better than the ME1 one – I've had no problems at all (Win7) with Fullscreen and a 2nd screen connected. Either I grew accomodated or they even fixed the horrible menu PING sound. I am not sure I found any of the Digital Deluxe Edition ingame items – if so, they were unexciting.
Warning: Mild spoilers – it's been long enough, even I have played it now after 5 years.
I didn't love the combat in the beginning, but I liked it better than when starting ME1. The whole game feels more like a shooter, but also easier (again on "Casual" setting, I'm not fond of shooters anymore, sorry).
I don't get why they changed all the keybindings. Space is LShift, E is Space. Quicksave went from F6 to F5. WHY? Not as bad as with AC2 -> Brotherhood, but still.
I do like the Paragon/Renegade system, but it would be cool to see if I *really* am at 100% Paragon already. It looks like it, so I'm chasing some more Renegade points, but whatever.
I do like my companions, but I find it odd that they would add Personal Assistant that only sometimes correctly tells me about my mails (mostly correct, but sometimes too late, when I already read them) and rarely ever about other companions who want to talk – but maybe I was diligent enough that no one felt left out because I've been visiting them pretty regularly.
The new scanning mechanics are very good – the old one was ok, but with the probes and the graph it made for an enjoyable 1-2 hours of acquiring resources without having to go on a trip in the Mako – which I didn't like at all in ME1. Also the research system to use up those resources is awesome, although I didn't really get why it would sometimes show 2-3 greyed out weapons or armor research items. Apparently I had them, as I couldn't buy them, but others vanished once I had bought them – weird, but not a big deal.
The dialog menu is still fine, dito the galactic travel. The fuel mechanic is useless so far, and I doubt that will change as I finish it up.
The ingame soundtrack is awesome again, so is the voice acting. I only have one slight complaint – when the characters are looking neutral, everything is fine, but if Shepard or Jacob smile… ugh, bad modelling work.

While writing all of the above I've been 24h in and finished every single side quest this time. I have all companions, and all are loyal to me – just my love interest in ME1 left me feeling bit ignored.
Update after 27.5 hours: Done. Apparently the "No one left behind" achievement is a bit too hard without reading up, so I lost people.
In general I have 43 Achievements and am missing 9 of them, but there should be 63. I see 12 for the DLC, kind of add up, I guess.
Summary: Awesome game! Can't wait for ME3 now. Downloading all the DLC for this one right as I'm writing this.
Apparently I should've downloaded the DLC earlier, but this is the first game I've ever played that kind of did it like this. And last time I didn't even find anything on that BioWare social site. Too bad, but I'll just have a look what's there now. New companion, yay.