Time to dig out Marvel Heroes again. Lucked out on getting Green Goblin via 175 Splinters and levelled him to 60. Was pretty fun as well. That makes 35 level 60 heroes now.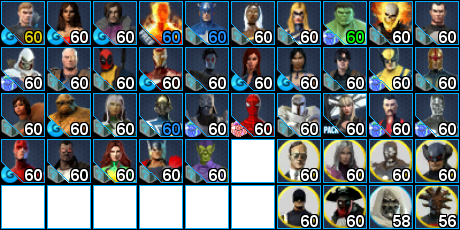 Second random was a dupe, so Black Panther got an Ultimate Rank, oh well.
Apparently the Team-Up window is bugged at the moment and you get a random level displayed. Not sure if it's doing any harm or if it's just a display bug. Glad I'm not doing hard content atm though 😛
I was thinking about getting the Advance Pack but when I wanted to make the final decision, it was pulled from the shop already. Ah well, 60 bucks saved I guess. But I bought 2450 G for 20$.
I really love the Crafting change, as there's only one level for each of the four elements. Then again I'm not sure it's pretty hard to get enough of them now if you're rerolling costume affixes (+crit damage all the way).