A quick one this time. A bit of work on Hawkeye, still in the low 40s, but Magneto (from my 300 days of Login bonus) is 60 – quite fun to play once you get over the very squishy first 20-30 levels.
I grabbed Pirate Deadpool from the secret achievements via this guide. It felt like grouping didn't work, but not 100% sure.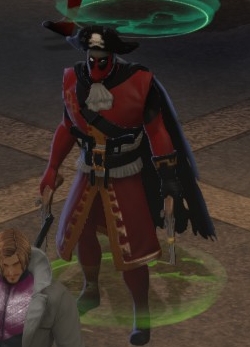 And I bought Magik on presale (first time) in the shop, very excited to get her hopefully this week.