Again I've been trying to push my Beast Tribe Dailies and Duty Roulettes and GC handins and a few other things. Paladin to 60 today, Dark Knight sadly didn't make the cut. Warrior is 75 thanks to the Pixies, Dancer is 68 thanks to some duties and Stormblood dailies and Machinist gets an odd level here and there. Hopefully tomorrow I can get rid of a whole set of pre-60 tanking gear.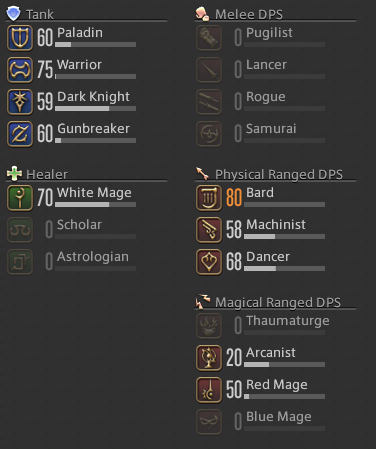 Overall it still feels a little slow, but I'm pretty excited about the crafting jobs: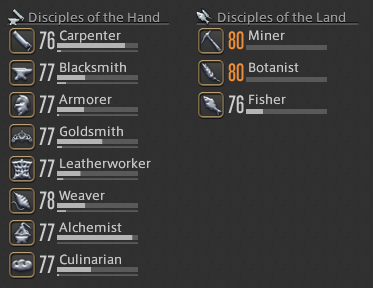 All at 77, on average, thanks to the Dwarves and crafting all the GC turnins myself every day. I don't love Fishing, and the market board is bad with availability, but at latest when the DoH jobs reach 80, I'm gonna go out again for Leves or to grab the handins myself. Maybe next Sunday already?