I "finished" the Dwarf and Pixie Beast Tribe quests insofar as I reached Sworn and got the mounts, we'll see if if there's any benefit in continuing.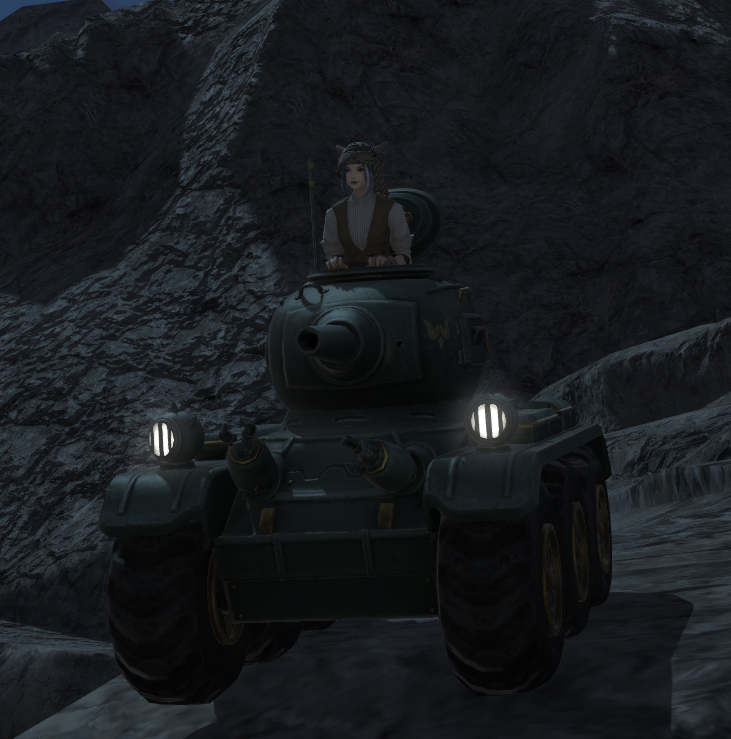 Yesterday was the weekly reset and so I managed to get a few more Custom Deliveries in and this is the result: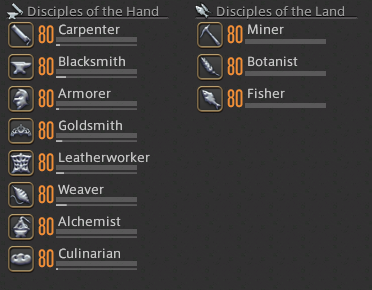 Now I simply need to catch up 40 levels of job quests for the left side and 30 levels for the right side. Easy… Apparently I can get White Crafters Scrip for Deliveries at 80, which is good because I had no clue how to get better gear there. I'm going for a generic set for all jobs instead of weapons or specialized stuff. We'll see if that works out until Endwalker, so I'd be prepared a bit better. No huge plans, but I'd prefer to have 80 gear and not 70 gear for leveling them up to 90.
For my battle jobs there were a few small milestones, Dancer is 70, Machinist and Dark Knight are 60, but I continued the quest for cleaning up my inventory and so Summoner/Scholar is at 30, I picket up Astrologian (at 30) and started and leveled Thaumaturge to 25 so far, and Blue Mage to 30. So just 5 more levels and I can get rid of all sub-30 caster gear, that should help a bit. Warrior is at 78 and that's what I'm mainly pushing now, together with Machinist, who took over Ananta+Kojin Duty from Dancer.
Still haven't had a look at the Wondrous Tails and I find the limit of 2000 Poetics a bit silly, I need a spreadsheet now to keep track of which gear sets I already bought because I need to store them at a retainer.
For the MSQ and post-Shadowbringers content, first I was blocked by item level (but that could be solved by buying 2-3 cheap-ish crafted items on the market board) and now I guess I need to run all Crystal Tower raids? I thought that was a recent change if you were finishing up ARR, not that it would come to haunt me in 5.3. Anyway, I still have 2 months to get through the story.
Oh, and I still need to read up if it's feasible to get at least one Relic Weapon at 80, either for Bard or Warrior. I don't want to invest a huge amount of time and Gil, but I think it's an iLvl upgrade and if it looks cool… why not? At least the first step.