One of the WoW achievements I'd been proudest of was the completion of all the World Events, "What a Long, Strange Trip It's Been". Yeah, that's an old one, here's a screenshot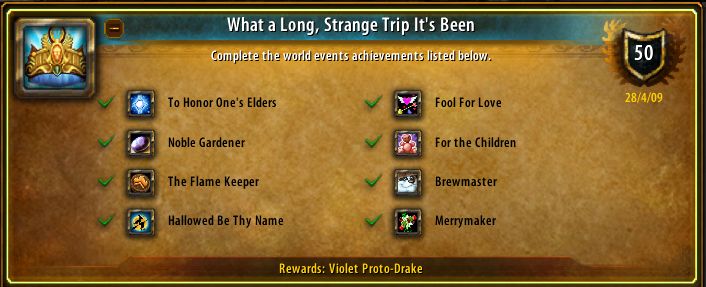 It's been nearly 11 years since I finished this, with the Noblegarden event, and since then I mostly ignored the world events, sometimes adding achievements I'd missed or which were added later. Also Halloween for the Horseman drops, of course (I have the mount, got it in 2010). I'm not completely sure when they put it in but I guess it I got it "relatively" soon after the achievements came, but not sure if it was in the first rotation it was possible to be done.
This year I noticed there were indeed a few things missing, 2 pets and 1 toy. So I went to Razor Hill and got on the egg hunt, one round after the other, until I had my 550 eggs and now this is done. Quite a throwback to more than 10 years ago.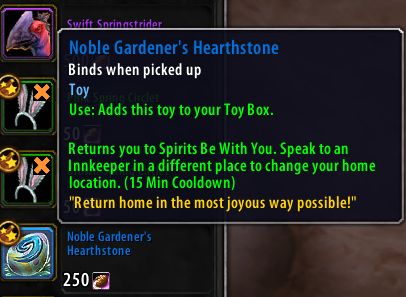 Also I'm missing a few achievement in the "World events" category, but if I leave out Brawler's Guild and the "new" Darkmoon Faire ones, there's only like 3 of them.
It's Blapril and this is post number 12.