Not really enthusiastic about endgame grinds in WoW at the moment, so I dusted off my Death Knight who was sitting at 52/53 in Bastion, switched to Threads of Fate and pushed her to 58 now with dungeons and quests. Out of rested XP or I would've continued there I guess. My Druid is still sitting at 154 iLvl and I don't want to spend time grinding dungeons and I also don't want to spend gold on upgrades from the AH, guess I'm not enjoying the spec enough.
I stopped going for the Void Elf Heritage set a while ago (didn't make it to 110 in time, so now the goal was 50) at Level 44, so I was at 150% rested XP and pushed through 3-4 dungeons and Spires of Arakk the last 2 days, hitting Level 50 an hour ago. Not that I particularly like the Ren'dorei set on a Rogue, but I wanted to get this done and now I can shelve her again. This was actually the last Allied Race on the Alliance side, except the Lightforged Draenei where I still haven't started a character or decided on the class. Paladin or Hunter, maybe. Very much maybe.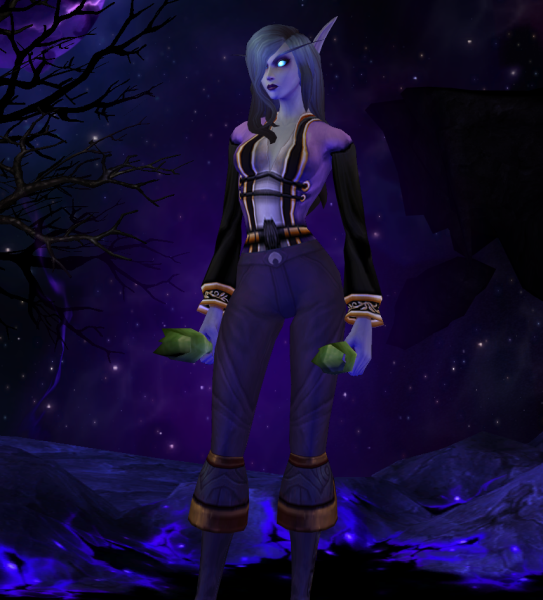 With all the Alliance alts I leveled due to being active in the guild, I've quite surpassed the Horde ones. Highmountain Tauren and Nightborne still at 27, Vulpera at 13, only Zandalari and Mag'har finished at 45+50.
Maybe I should actually start Mage or Monk, or at least run one of them through the Maw intro and then see if I feel like leveling slowly, but realistically it's either fast or not at all…