Yes, I did it. Last night I came home from work and instead of logging in to SWTOR (or making dinner, like a reasonable person would) I went to the website and subscribed to WoW for a month. As I had already purchased the Battle for Azeroth expansion at the Black Friday sale and had patched up last week I could start 5 minutes later. Quite a nice experience.
Sadly my Horde guild of many years seems to be even more dead than in Legion (last login of anyone else: more than a week ago) I chose Alliance. Also because I wasn't in the mood of sorting out bags. And I want to see both story lines anyway, so might as well start in the guild – because the Alliance guild is big enough that I was sure they'd still be around – just as they were back in late October.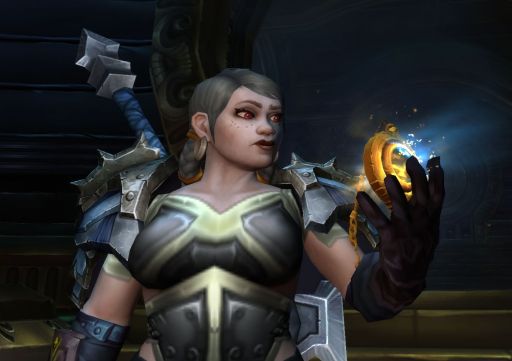 So I dusted off my Dwarf Retribution Pally, abandoned nearly all Legion quests, put my stuff in my bank (not full already on this toon), disabled all addons and off we went. Halfway through the intro I remembered I had already done it in October. The Fall of Lordaeron scenario is pretty nice for the first time, ok for the second time 2 months later.. but I guess I'll skip it from now on unless there's a year between new toons. Anyway – a quick web search told me Drustvar is the place to start, so I did. And didn't feel the need to stop or get up for 4 hours. This was pretty nice. It's fun, I love the zone – some of the quests made me smile or laugh and in the end I was Level 111 and a half and can't wait to continue playing.