What I started less than a week ago came to a conclusion today.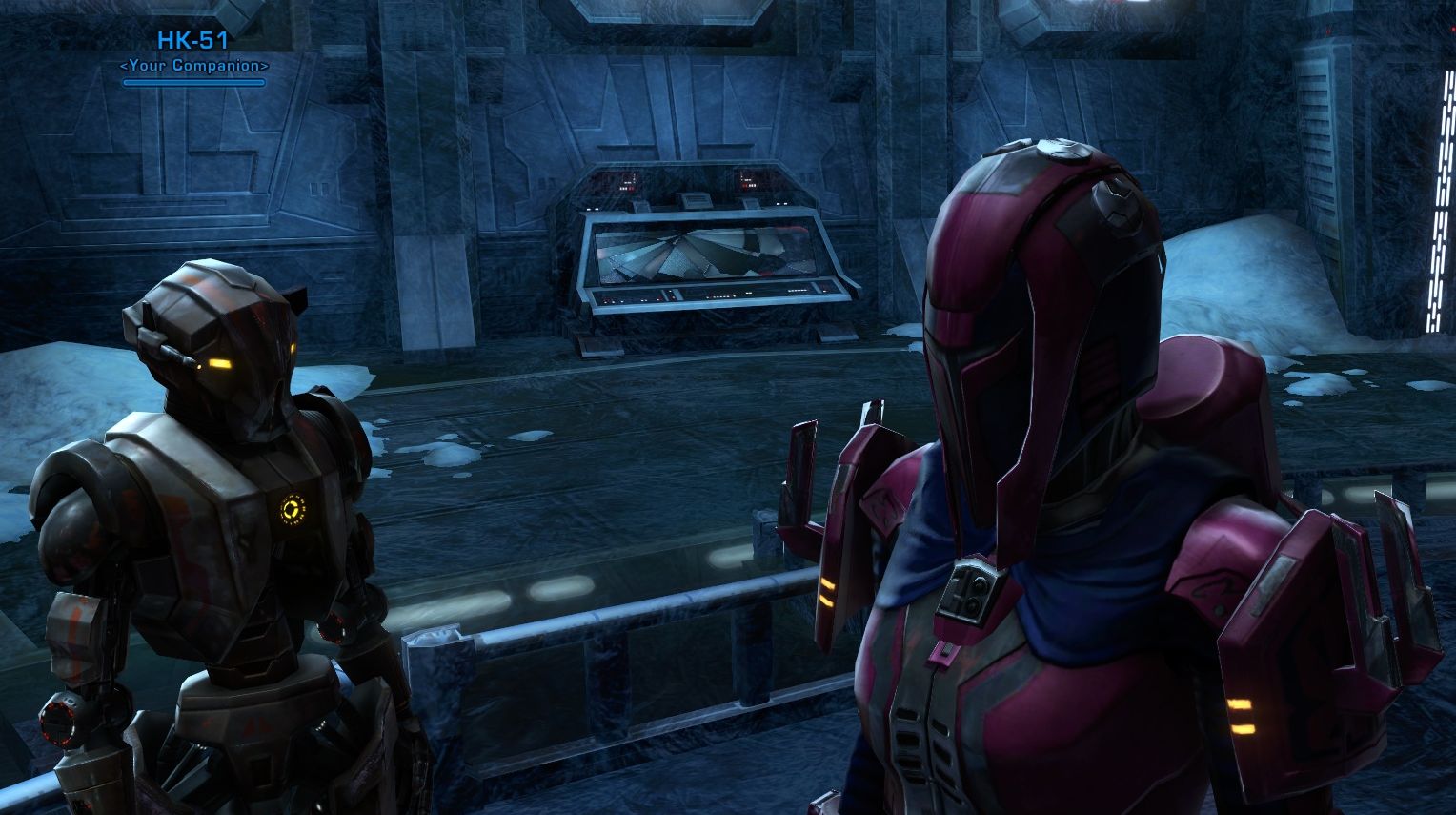 I have a HK-51 companion, which is pretty awesome. What's not so awesome is that two of the associated Achievements seem to be bugged, "General Crew" (Treek and HK-51) and "The Gang's All Here" (all companions for all 8 classes, plus those 2) under Starfighter -> Crew. Wouldn't be so bad if I hadn't set my eye on that "Wing Commander" title. Ah well, didn't find a lot on the web, so I made a ticket. No high hopes I'll get an answer soon, but we'll see.
So the list of missing companions is getting shorter, but maybe this already was the end of the line for the companion achievements. I can't get Nico Okarr, I can't play the HK-55 bonus chapter afaik, and the "Continuing Comfort" weekly seems horrible, doing it 10 times sounds completely nuts (Update: see comments, it doesn't seem to be so bad if you have a few gathering crew skills at 500+ available). I'm not counting the creature and droid companions bought ingame or via the cartel market.
I also tuned the spec of my Ruffian Scoundrel (with this guide) because she felt kinda weak, for a DPS spec with 230 gear. Surely a L2P issue, but I guess some stuff in the spec/rotation are easier fixes than suddenly becoming good. Did an hour's worth of dailies (Ziost, CZ-198, Black Hole, Yavin 4) and it seemed to go a little smoother. CL 94 is also nice.