So early last night I actually brought myself to camp a few world bosses in Icecrown and collect most of the transmog set on my Rogue, then at midnight I was too tired and went to bed.
But today after work I logged in (no problems) and started. I needed exactly 4h for 50-53, then 1h 18 for 54 and again 1h 18 for 55. That's where I stand now, Bastion is finished and I think I'm 50-70% through Maldraxxus. I have no idea how people made it in 8-9h, but I've been diligently reading all the quest text and even picked a few flowers on the way. The quest flow is good, I didn't have any major problems, just a few tiny things. Pretty good so far. Despite being in old 8.2 gear (half epic, half blue) I only died twice, and I probably could've avoided those as well.
It's been fun so far although I didn't really get a bit of the story in Bastion, either I missed some key part of information or they're deliberately letting us in the dark or whatever. But some things didn't make sense to me.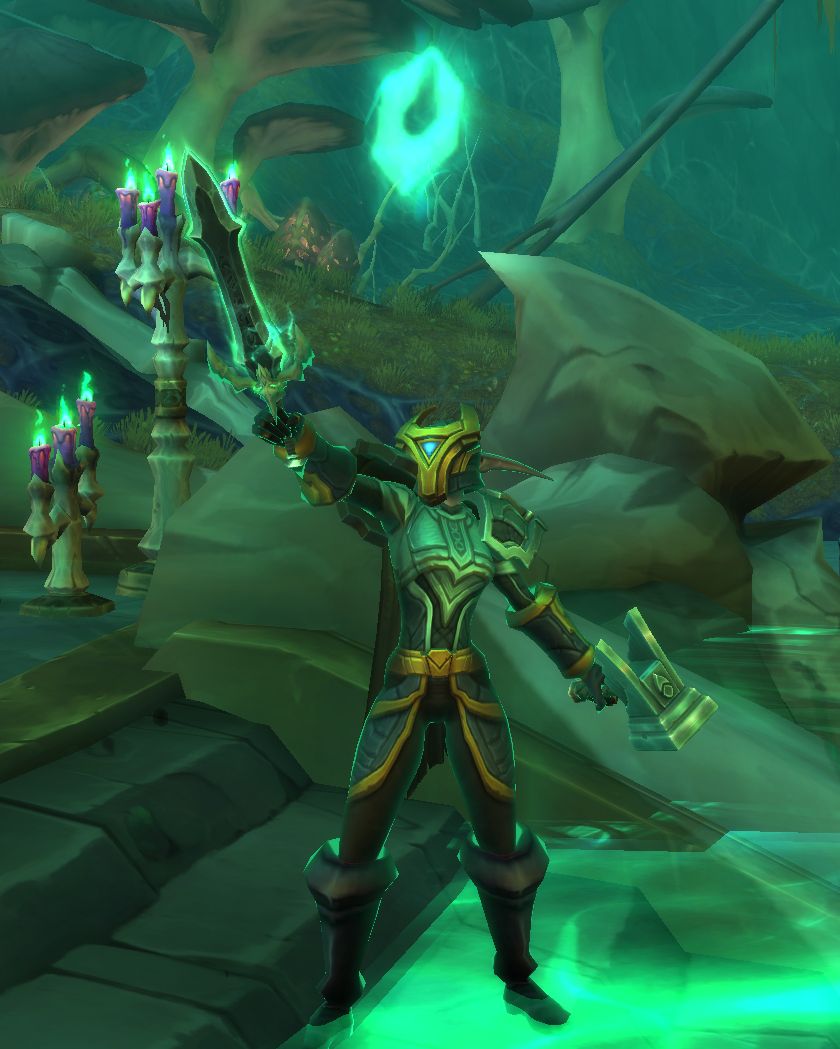 # EPIC ORCHESTRAL MUSIC
Why is this not a meme yet? (Overall I don't have anything against the subtitles, but I should look if I can switch them off.)