We did it!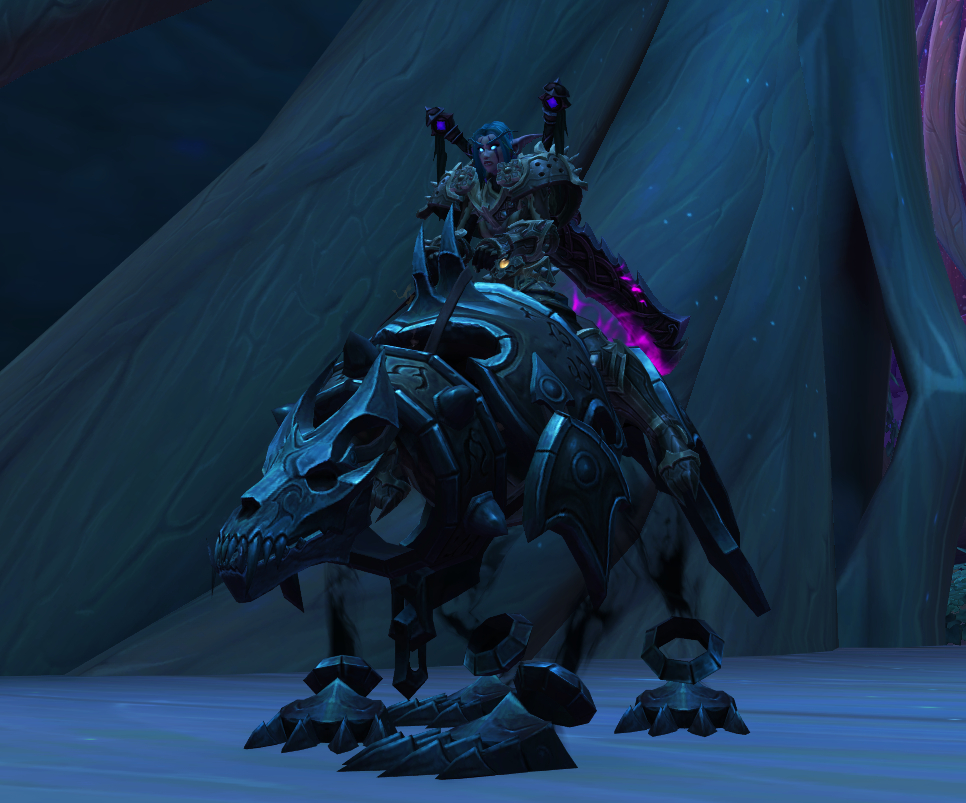 As I've written in a past post a duo run at the Twisting Corridors with Prot Paladin and Arcane Mage nearly ended in tears ( or more realistically in a damaged desk, so we joined up with a Resto Druid and Destro Warlock (I switched to my Warrior in Prot spec) and we chipped away slowly at the Twisting Corridors, doing one layer every Saturday (unless we had to move it), so after 8 weeks we finally did it yesterday. Most layers took around 2 hours, taking it slowly and killing every mob and the last 2 actually taking even close to 3 hours. But it was time well spent chatting on Discord, hanging out with people we couldn't meet for months, and the added benefit of an achievement and a handy mount (which will maybe be obsolete when Patch 9.1.0 hits, we'll see).
Yesterday we actually had a little oopsie when someone accidentally used the Ravenous Anima Cell on the floor 3/9/15 vendor in floor 3… but at least we could save up and still buy stuff in 6/12/18. Also surprisingly as a tank I only ever died once if I remember correctly, by failing to move from a poison bomb on the floor 18 end boss, otherwise it was only the others being oneshot or someone walking into a trap or falling off a ledge. Bit weird, healing was basically not needed up to layer 6 or even 7, only in layer 8 our healer wasn't fooling around or dpsing and had to heal me like in a normal instance. Also Arcane Mage does get quite a few i-win buttons, but of course me being able to debuff enemies to take an extra 90% damage also helps.
Overall I'm really happy to be done and that I don't have to go in there ever again. I'm all up for helping out people if they ask, but Twisting Corridors? No, we'd be talking a lot of money or cashing in the biggest favor I've ever owned someone. Nope.