Saw this prompt at Paeroka's blog (originally by Syp) and it's a fascinating question.
I guess I'm not one of the "forever" people, if I have a favourite mount I usually get a new, more interesting one at some point months or years in the future and then I'll change it.
There are a few notable exceptions though:
WoW:Black War Raptor on my Orc Rogue (PvP Rank 11 in Vanilla gave you Epic Riding without having to buy it, and I wanted a Raptor and not a Wolf, so I ground Cloth for a while to raise my rep and get this)
WoW: The class hall mounts of Legion are all pretty nice and I use them a lot, Raven on Rogue, Elemental on Shaman
WoW: The Headless Horseman's Mount is one I lucked out on getting and a few chars have used it for years
At a time, some of the reward mounts for completing a Raid
WildStar: My Aurin's Hoverboard
Final Fantasy XIV: A healthy mix, different one for every job, but I do like my Black Chocobo
SWTOR: I was very happy when I got a Jetpack for my Powertech and have used it ever since
But overall, if I get a new mount I'll probably use it for a while on a char, or even longer if it fits a theme, like this one I just crafted myself for around 90k? instead of buying it for 220k.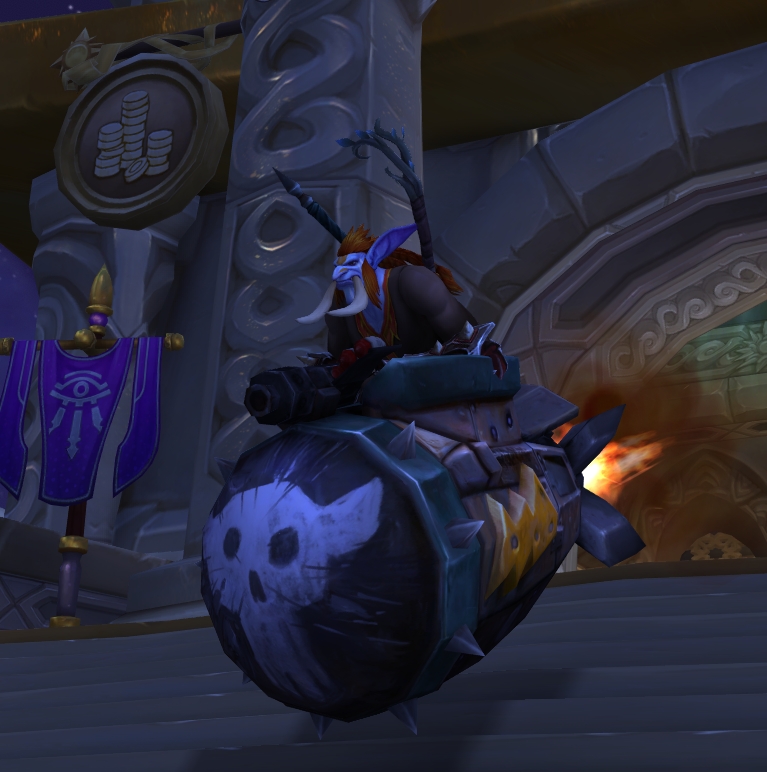 This is Blaugust 2022 – post #12.